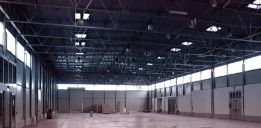 Area - 212.0 SqMt., for Sale in Sector 6, Noida   Property Type - Industrial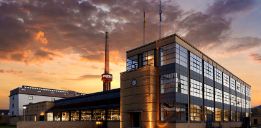 Area - 316.0 SqMt., for Sale in Sector 6, Noida   Property Type - Industrial
Selected Properties
Industrial Properties in Noida
Noida is one of the most prominent and important parts of the Delhi NCR region. The city is located in the proximity of the eastern part of Delhi and is well connected by various modes of transport like roadways and metro trains. This gives Noida an upper hand in terms of connectivity and transportation of goods from the city to other parts of the country. The city also has wide roads for internal transportation making it an appropriate location for setting up factories and industries. The infrastructural advancements in the city have made it an ideal location for industrial usage. 
Noida is one of the best and well-planned cities in north India which has an even and planned distribution of land for industrial and
residential development
. The industrial buildings in sector 6 Noida are one of the best examples of this. The area is located far away from the residential area, yet it is well connected through roads. Such benefits make industrial property for sale in Noida sector 6 one of the most demanded properties. There are numerous industrial buildings for sale in sector 6 Noida that are certainly a value for buck investment in terms of real estate. Along with the connectivity, the availability of workers from the nearby cities also plays an important role in the smooth and easy functioning of industries.  
If you are willing to buy industrial property in Noida sector 6 or other nearby localities in Noida, then the online portal of Buniyad will help you find the right property without any hassle. We have a large number of industrial properties in Sec 6 Noida and other industrial locations which are worth the investment. 
Direct Links
Useful links to search properties in Noida
SERVICES
BUY INDUSTRIAL PROPERTY
LEASE INDUSTRIAL PROPERTY
PRE LEASE INDUSTRIAL PROPERTY