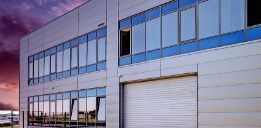 Area - 878.0 SqMt., for Sale in Sector 4, Noida   Property Type - Industrial
Selected Properties
Industrial Factory Properties In Sector 4 Noida
Noida in the last 20 years has emerged as the most commercially advanced city in the northern state of Uttar Pradesh. All the governments have actively worked on making it an ideal city to complement its neighboring city of Delhi. The city is well connected to Delhi through roadways as well as the metro. It has made the transportation of commodities and the commute of people really easy. This has led to the rise in demand for residential properties in the city. Along with the infrastructural advancement in terms of
residential projects
, the city has been proactively working on developing the industrial belt.
The number of factories in Noida has increased tremendously and it has led to a surge in demand for factories for sale in sector 4 Noida and other nearby areas. The places are ideal for setting up factories and production lines of products. The great connectivity of Noida to Delhi also offers transportation of these commodities to different parts of the country even by the airways. The factory in sector 4 Noida is a perfect location because of the availability of cost-efficient manpower from the nearby villages. A large number of industrialists are always looking for factory space in sector 4 Noida because of its great return on investment and other benefits.
If you are planning to buy a factory in sector 4 Noida or any other factory space in Noida, then Buniyad is your best option. Our decades-long experience has helped us in having an upper hand in the real estate industry. Our real estate experts are proactively working on getting the best properties listed on our online portal. 
Direct Links
Useful links to search properties in Noida
SERVICES
BUY INDUSTRIAL PROPERTY
LEASE INDUSTRIAL PROPERTY
PRE LEASE INDUSTRIAL PROPERTY