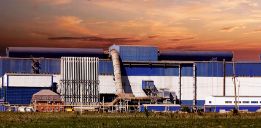 Area - 210.0 SqMt., for Sale in Sector 3, Noida   Property Type - Industrial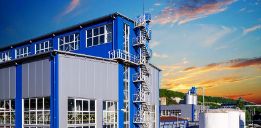 Area - 210.0 SqMt., for Sale in Sector 3, Noida   Property Type - Industrial
Selected Properties
industrial Factory Properties Sector 3 in Noida
The modern city of Uttar Pradesh, popularly known as Noida has become an ideal city in the northern part of India. In the last few years, the development of the city has picked up the pace even extensively. This development is possible because the government is projecting the city as its prime city to attract investors from different sectors. From connecting the earlier remote parts of the city to the nation's capital through the metro to the development of a Formula 1 race track, the city has experienced everything in recent times.
As the infrastructural development of the city is skyrocketing, the development of factories and industries in the area alleviates the problem of unemployment. The neighboring villages to the city have high availability of workers, and it provides affordable labor to the factories. This has given rise to the development of factories in sector 3 Noida. The factory space in sector 3 Noida has impeccable connectivity and offers easy transportation of raw material and finished goods from the factory to the distribution channels. The proximity of Noida to New
Delhi
has its own set of benefits, this includes a great market to sell finished products and easy procurement of raw materials. 
The factories for sale in sector 3 Noida have become one of the most demanded properties in the area. The highly efficient team of Buniyad picked up this trend and it helped them create a list of various such properties on the online portal. If you want to
buy a factory
in sector 3 Noida, then you are just a few clicks away from contacting us and letting us help you in the process of procurement.   
Direct Links
Useful links to search properties in Noida
SERVICES
BUY INDUSTRIAL PROPERTY
LEASE INDUSTRIAL PROPERTY
PRE LEASE INDUSTRIAL PROPERTY