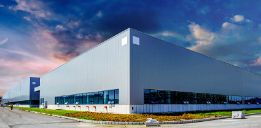 Area - 800.0 SqMt., for Sale in Sector 59, Noida   Property Type - Industrial
Selected Properties
industrial Properties in Noida
The rise of Noida as the most desired location for investment purposes is a well-acknowledged fact all over the world. Top world-class companies and firms have been incessantly pouring in investments for the last several decades. The city houses the best kind of facilities for businesses which catalyzes the process of investment and business activities. Uttar Pradesh's Noida is a convergence of different cultures and hence varied talents can be found in the city. From a top business mind to a skilled worker, Noida is home to almost everyone required for a business to prosper.
The latest deal that one should aim for is of the factory in sector 59 Noida. Sector 59 is a prime location in Noida which has got seamless connectivity and almost all parts of the national capital region can be accessed within minutes from here. Factory space in sector 59 Noida is built under expert supervision and it can be designed as per the requirement of the investor after doing some minor modifications.
Buniyad through its extensive ground research has brought a factory for sale in sector 59 Noida. Buniyad has got a very experienced team which acts with supreme expertise to find the best properties for you. Not only this, but our team has also listed the best residential properties in South Delhi. To make them your own, you just need to visit our website. Buniyad's help is not confined to redirecting you to the property, while it is committed to helping you with other nitty-gritty associated with the deal. Therefore, if you are interested to buy a factory in sector 59 Noida, Buniyad should be the go-to option for you.
Direct Links
Useful links to search properties in Noida
SERVICES
BUY INDUSTRIAL PROPERTY
LEASE INDUSTRIAL PROPERTY
PRE LEASE INDUSTRIAL PROPERTY