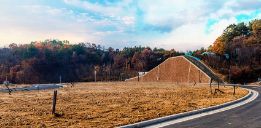 Area - 450.0 SqMt., for Sale in Sector 155, Noida   Property Type - Industrial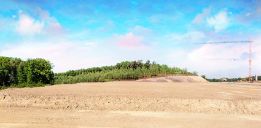 Area - 1800.0 SqMt., for Sale in Sector 155, Noida   Property Type - Industrial
Selected Properties
industrial Plot Properties Sector 155 in Noida
The rise of Uttar Pradesh's Noida as the prime investment location is a well-known fact. The city has done tremendously well to emerge as an economic hub in the entire Indian subcontinent. Firms of global repute have invested in Noida and thus the city has got global recognition. Investors who are well aware of the business environment in the country tend to grab whatever investment opportunity they find in Noida. If you are seeking a chance to make a proper investment in Noida, we have got one of the best deals for you. The property under consideration is authority plots in Noida extension sector 155.

Where's The Property Located?
Sector 155 is one of the most sought-after locations in Noida for investment purposes. The city, and the sector, in particular, has got seamless connectivity with one of the famous expressways just minutes away from here. To add to it, the presence of world-class metro is something that makes the transportation facilities unique. Sector 155 has got all the modern facilities while some of the facilities are at par with any of the world-class cities. Therefore, the deal of plots in sector 155 Noida extension becomes very advantageous for you.

Know About Industrial Plots In Noida Sector 155
The sector 155 Noida extension plots are worth grabbing because these properties are located at a prime location that has got enormous growth potential. These industrial plots in Noida sector 155 can be redesigned as per your business requirement.

Buniyad- Your Go-To Option
Buniyad has got a seasoned team that has an impeccable track record in the real estate sector. Apart from industrial land for sale in sector 155 Noida, Buniyad has also listed the best residential properties in Greater Noida. To grab these deals, you just need to pay a visit to our website.
Direct Links
Useful links to search properties in Noida
SERVICES
BUY INDUSTRIAL PROPERTY
LEASE INDUSTRIAL PROPERTY
PRE LEASE INDUSTRIAL PROPERTY