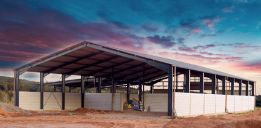 Area - 1950.0 SqMt., for Sale in Sector 81, Noida   Property Type - Industrial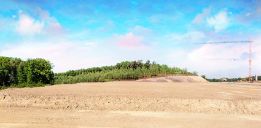 Area - 3000.0 SqMt., for Sale in Sector 81, Noida   Property Type - Industrial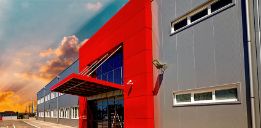 Area - 12000.0 SqMt., for Sale in Sector 81, Noida   Property Type - Industrial
Selected Properties
Industrial Properties In Sector 81 Noida
Every smart investor in today's time seeks to judge a particular place, make a proper analysis of it before considering it for investment. Noida by every standard has passed all these testimonies to emerge as the top investment destination not only of India but to the entire global business fraternity as a whole. With an improved set of facilities and a booming environment for business, Uttar Pradesh's Noida has topped the priority list of most of the investors. 

Why opt for Noida?
Noida has got a proper blend of business-friendly conditions and other world-class facilities. The presence of world-class metro to availability of the best network of wide and congestion-free roads makes this city special and gives it an edge over other investment destinations in the country. 

What about the property? 
The property that we have listed for you is an industrial building for sale in sector 81 Noida. The industrial Property in Sec 81 Noida is located at a place that is known as the business hub of the sector. This particular location has got tremendous growth potential and investments made here will be the guarantee for unimaginable returns. 

How to reach out to the industrial property for sale in Noida sector 81? 
You don't need to bother about this thing. You have Buniyad at your service which has got
an impeccable record in the real-estate sector. We bring to you the best properties of
National Capital Region like industrial property for sale in Noida sector 81 and
this is made possible by a group of experts who have enormous experience in
this field. 

What is special about Buniyad? 
The unmatched track record of Buniyad along with its zeal to provide you with the best of deals is the factor you should consider. Apart from an industrial building in sector 81 Noida, we have listed the best residential properties in New Delhi. If you wish to buy industrial property in Noida sector 81, pay a visit to our website.

 
Direct Links
Useful links to search properties in Noida
SERVICES
BUY INDUSTRIAL PROPERTY
LEASE INDUSTRIAL PROPERTY
PRE LEASE INDUSTRIAL PROPERTY