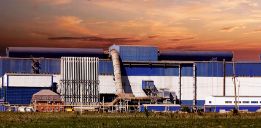 Area - 250.0 SqMt., for Sale in Sector 63, Noida   Property Type - Industrial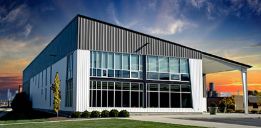 Area - 880.0 SqMt., for Sale in Sector 63, Noida   Property Type - Industrial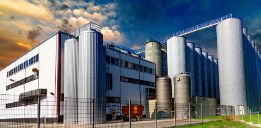 Area - 1000.0 SqMt., for Sale in Sector 63, Noida   Property Type - Industrial
Selected Properties
Industrial Properties in Noida
Uttar Pradesh's Noida has been receiving immense investment for the last several decades and hence the city has earned for itself the title of the most desired location to initiate a business. The presence of world-class facilities makes the case of Noida very strong. Every smart investor who wants to grow manifold in terms of worth will find Noida the most suitable place to consider for investment. The city has also ascended to great heights in terms of other aspects such as cleanliness, safety standards, pollution curbing, road, and metro connectivity.
Noida sector 63 is one of such locations which find a place in the priority list of every smart investor. Buniyad has got an industrial building for sale in sector 63 Noida. This particular sector has got huge growth potential and any investment made here is bound to fetch benefits. Industrial property in sector 63 Noida is located at a prime location that has got seamless connectivity from almost all the areas of the national capital region. The industrial building in sector 63 Noida has been built under expert supervision and buying it will mean a guarantee of success. Thus, if you seek to buy industrial property in Noida sector 63, Buniyad should be the first thing you should repose your trust in.
Buniyad through its meticulous groundwork has come up with industrial property for sale in Noida sector 63. Our team of experts has got a brilliant track record. Therefore, your investment has got the best chances to provide you unimaginable returns. Buniyad has also listed residential properties in Delhi for sale. In simple words, the online portal of Buniyad is the end for all your real estate requirements. 
Direct Links
Useful links to search properties in Noida
SERVICES
BUY INDUSTRIAL PROPERTY
LEASE INDUSTRIAL PROPERTY
PRE LEASE INDUSTRIAL PROPERTY