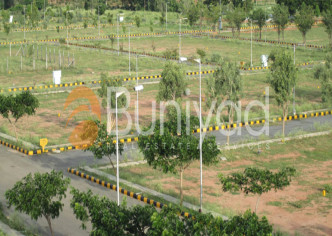 Area - 250.0 SqMt., for Sale in Sector 80, Noida   Property Type - Industrial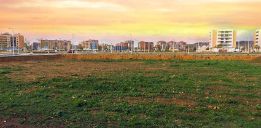 Area - 5752.0 SqMt., for Sale in Sector 80, Noida   Property Type - Industrial
Selected Properties
industrial Plot Properties Sector 80 in Noida
With investments pouring in and global investors taking a further interest, Uttar Pradesh's Noida has raised the bar for other metro cities in India. The city already houses international firms while businesses of global repute are seeking opportunities to invest in Noida. The city has done significantly well in ensuring a business-friendly environment and when it gets coupled with world-class facilities, there would be no reason to overlook this city while considering for investing in the Indian subcontinent. 
What makes Noida business-friendly?
Several factors have contributed to Noida's rise as one of the most attractive locations for financial and business purposes in India. From seamless connectivity to safety standards at par with global standards, and from strict pollution curbing endeavors to better management of resources, the city has set an impeccable record for itself. 
Are properties available for sale?
Buying a property in a city like Noida and that too in today's time is not everyone's cup of tea. However, when Buniyad is there to assist, the chances are very bright to get a property for you. We have listed authority plots in Noida extension sector 80. If you want to get a guaranteed return from your investment, the deal for plots in sector 80 Noida extension is the best. Our team of dedicated experts put in tremendous effort to come up with the best properties like sector 80 Noida extension plots.
About Buniyad 
Buniyad's record is unmatched in the real estate sector. We have got a brilliant team of experts who work incessantly to bring you the best deals like the industrial plot in Noida sector 80. Not only industrial land for sale in sector 80 Noida, but we have also got top residential plots for you in New Delhi. If you are interested to book these properties, Buniyad should be the go-to option for you. 
Direct Links
Useful links to search properties in Noida
SERVICES
BUY INDUSTRIAL PROPERTY
LEASE INDUSTRIAL PROPERTY
PRE LEASE INDUSTRIAL PROPERTY