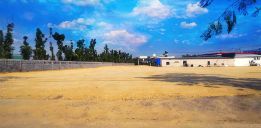 Area - 250.0 SqMt., for Sale in Sector 80, Noida   Property Type - Industrial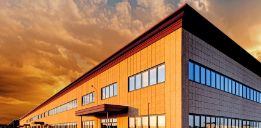 Area - 450.0 SqMt., for Sale in Sector 80, Noida   Property Type - Industrial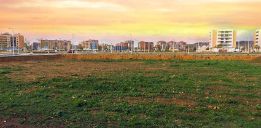 Area - 5752.0 SqMt., for Sale in Sector 80, Noida   Property Type - Industrial
Selected Properties
Industrial Properties in Noida
Noida in recent decades has attracted investments from all over India. Not only this, but the city has also been able to get the attention of global investors as well. In today's time, the city is a witness to innumerable firms and businesses flourishing with each passing day. Any smart investor who is well aware of the basic nitty-gritty of business would love to invest in a city like Noida. The city has got world-class facilities and has almost every ingredient needed for a business to grow. 

Why invest in Noida?
There are many reasons to invest in Noida and among them include the presence of world-class metro. The transportation part is sorted as the roads here are well-spread to almost every corner of the city. You don't even need to worry about traffic jams as the roads are wider and better managed in comparison to other metro cities in India. Along with seamless transportation facilities, the city has done well in terms of maintaining law and order and creating a business-friendly environment. 

What property to buy?
Getting a property in Noida is challenging but not impossible. We have currently got the industrial building for sale in sector 80 Noida. The industrial property in sector 80 Noida has been brought by a team of experts working for Buniyad. While selecting these properties, our team kept your interest at priority and managed to bring the best properties for you. Therefore, industrial property for sale in Noida sector 80 is one of the best deals that you will come across. 

About Buniyad 
Along with industrial building in sector 80 Noida, Buniyad has also come up with top residential properties in New Delhi. If you are interested to buy industrial property in Noida sector 80 or a residential property in Delhi, just pay a visit to our website.
Direct Links
Useful links to search properties in Noida
SERVICES
BUY INDUSTRIAL PROPERTY
LEASE INDUSTRIAL PROPERTY
PRE LEASE INDUSTRIAL PROPERTY