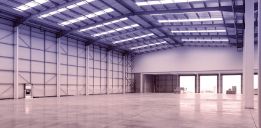 Area - 878.0 SqMt., for Sale in Sector 4, Noida   Property Type - Industrial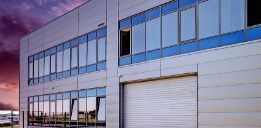 Area - 878.0 SqMt., for Sale in Sector 4, Noida   Property Type - Industrial
Selected Properties
Industrial Properties in Noida
Noida in the last 2 decades has marked its position among the top few fastest developing cities of north India. The city has progressed by leaps and bounds in all the possible aspects including, industries, residential projects by renowned builders, and world-class roadways. Its proximity to Delhi makes it a hub for industrial setup because of easy transportation of goods and a great market to sell the products. A few of the well-connected areas of Noida have attracted a lot of industrialists to set up their factories and production lines in the city.
The enhanced connectivity has given rise to the demand for industrial buildings for sale in sector 4 Noida. The factories in this area are connected by grid pattern roads which minimize the hassle of transportation. This makes it an ideal locality to buy industrial property in Noida sector 4. The city is also embellished with three main expressways which connect it with Delhi and other neighboring cities
Greater Noida
,
Gurugram
and Ghaziabad etc. The availability of a great commute, organized infrastructural options and affordable manpower invites people from different parts of the nation to buy industrial property in Noida sector 4. These industrial properties for sale are one of the best options available for industrial property in sec 4 Noida.
We at Buniyad are working round the clock to create an assortment of various industrial properties for sale in sector 4 Noida on our online portal. These properties are ideal for setting up any kind of industry in the area. Along with listing these properties on our online portal, the real estate experts of Buniyad try to help the interested buyers in simplifying purchase-related complexities like documentation and other issues. 
Direct Links
Useful links to search properties in Noida
SERVICES
BUY INDUSTRIAL PROPERTY
LEASE INDUSTRIAL PROPERTY
PRE LEASE INDUSTRIAL PROPERTY