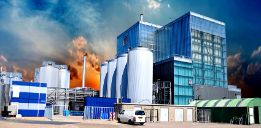 Area - 208.0 SqMt., for Sale in Sector 2, Noida   Property Type - Industrial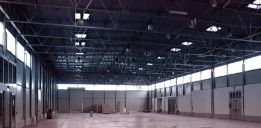 Area - 800.0 SqMt., for Sale in Sector 2, Noida   Property Type - Industrial
Selected Properties
Industrial Properties in Noida
Noida is one of the fastest-growing cities in the Delhi NCR region. The area has seen tremendous growth in terms of real estate, industries as well as connectivity. In the last few decades, the area has flourished by leaps and bounds. The opening of various MNCs and other startups in the city has led to the emergence of the city as a hub for various opportunities. With this growth in all the fields, the demands for industrial property in the city have also skyrocketed.
The prominent localities like sector 2 have seen a sudden surge in the demand for industrial properties. The industrial building for sale in sector 2 Noida is one of the most sought-after properties. A large number of people who know the advantages of this area are planning to buy industrial property in Noida sector 2. The industrial building in sector 2 Noida has the advantage of great connectivity of the country capital and a number of other neighboring cities and states. There has always been constant development in the area which will certainly lead to much better commute and connectivity of the city to different parts of the country.
Buniyad has been in the real estate industry for ages, and it has enabled us to find the best properties in Delhi, Noida, Greater Noida, Gurugram, and Bangalore. Our team of real estate experts has listed down a number of industrial properties for sale in Noida sector 2. These best-in-class properties are the desire of everyone looking for industrial property in sec 2 Noida. So if you are looking for any of these properties then you are just a few clicks away to contact us and become a proud owner. 
Direct Links
Useful links to search properties in Noida
SERVICES
BUY INDUSTRIAL PROPERTY
LEASE INDUSTRIAL PROPERTY
PRE LEASE INDUSTRIAL PROPERTY