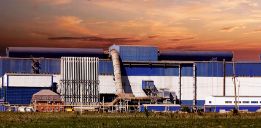 Area - 210.0 SqMt., for Sale in Sector 3, Noida   Property Type - Industrial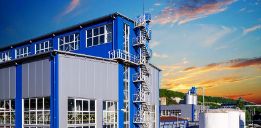 Area - 210.0 SqMt., for Sale in Sector 3, Noida   Property Type - Industrial
Selected Properties
Industrial Properties in Noida
In the last 20 years, Noida has emerged as the fastest-growing city in Uttar Pradesh. The city is located within the proximity of the nation's capital Delhi. It acts as a major advantage in terms of connectivity, a great market to sell finished commodities and other transportation benefits. These benefits have certainly led to a rise in the demand for industrial property in Sec 3 Noida and other parts of the city. In terms of infrastructure too, the city has developed exceptionally well. It attracts industrialists from different parts of the city to set up factories and industries in Noida.
The industrial building for sale in Sector 3 Noida is one of the most demanded properties because of the location and the great connectivity to all parts of the country. These industrial buildings in sector 3 Noida are ideal for setting small factories or manufacturing units, whereas if you buy industrial property in Noida sector 3, you can set up industries of different scales depending upon the requirement. In the last few years, we have also seen a large number of companies opening their corporate
offices in Noida
. To streamline the various processes like production, marketing, and others, all the organizations want to set up the production line in close proximity to the corporate office. This practice has led to a sudden surge in the demand for industrial property for sale in Noida sector 3.
If you are planning to buy any industrial property in Noida or other parts of the Delhi NCT region, then Buniyad is the answer to all your searches. Our online portal has an enormous list of properties listed according to the requirement and budget of everyone. 
Direct Links
Useful links to search properties in Noida
SERVICES
BUY INDUSTRIAL PROPERTY
LEASE INDUSTRIAL PROPERTY
PRE LEASE INDUSTRIAL PROPERTY