Affordable Housing To Be Introduced By EMGEE Group In Future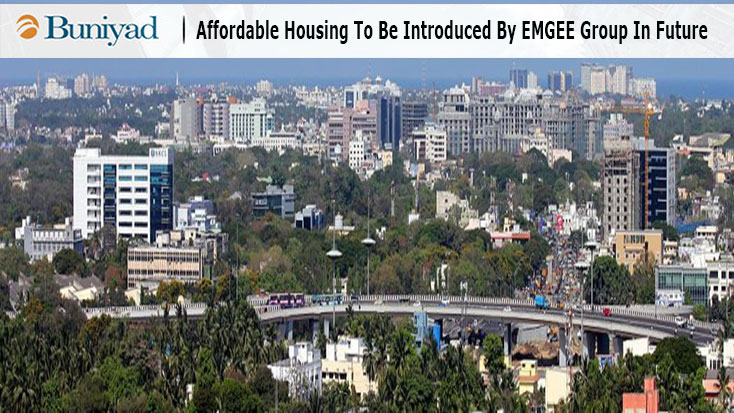 Affordable Housing To Be Introduced By EMGEE Group In Future
MUMBAI: EMGEE, the realty giant has acquired more than 100 acres of land in Mumbai to construct affordable housing units. In the next five years, the company says it would build close to around 25,000 units at a cost of Rs 1,600 crore.
Mudhit Gupta, CMD, EMGEE Group said," This segment of housing has picked up a lot of speed over the recent past and the demand has increased on a steady pace. Our aim is to build just over 1 lakh such houses over the next 5 years".
A 100 acre land has been purchased already by EMGEE in Neral and Shahpur near Mumbai for this purpose. Similarly, in the Kalyan-Dombivali belt, the developer is in negotiation to buy 200 acres of land to build similar housing units.
According to EMGEE, the cost of these affordable housing units ranges between 8 lakhs and 14 lakhs each, with sizes ranging between 300 sq ft to 500 sq ft each. Under the Pradhan Mantri Awas Yojana, (PMAY) the homebuyers will be able to get benefits of credit-linked subsidy.
Under the Prime Minister's vision of Housing for All by 2022, the Government has come up with various schemes which also include an interest subsidy scheme of 2.2 lakh for homebuyers. Furthermore, the economically weaker sections and the low income group will benefit greatly from this scheme by becoming eligible for an interest subsidy scheme at the rate of 6.5% for a period of 15 years.
In January next year, the construction is expected to start as a part of the first phase in Neral and Sharpur, Mumbai. While the majority approvals are in place already, the company is still waiting to obtain various other approvals in the near future related to agriculture after which the project will kick-start in a full-fledged manner.
Mr.Gupta said," We have initiated the approval process. It is only after obtaining all the necessary approval that we will start the construction process. We will definitely comply with RERA (Real Estate Regulatory Act) even if it is going to take a bit more time than expected".
The developer is looking to finance total expenditure of Rs 1,600 crore through internal accruals, construction finance and private equity capital.
Mr.Gupta also said," We are in talks with several equity funds for this project to become a great success. Meanwhile, we have noticed that there has been a great demand among institutional property investors to invest their money on this project. We also have negligible debts on our book which will give us a lot of room for future growth".
Now that the weaker sections and the low income group are going to get a lot of benefit out of this wonderful scheme, the market is expected to touch a landmark figure of over $100 billion per annum over the next 5 to 7 years, according to a study conducted by PwC, Naredco and APREA.
The government of Maharashtra has plans to build houses under affordable category to improve the conditions of the economically weaker. The slum dwellers will now be able to live in a decent house. For this purpose, the government has plans to build around 1.5 lakh houses in the future.
Content source link: http://bit.ly/2fMhAFk