Assotech Business Cresterra

Noida Expressway,
Sector 135,
Noida
Project Name:
Assotech Business Cresterra
Locality :
Noida Expressway
Builder Name :
Assotech Group
Sub Type :
Commercial Shop,Office Space
Plans :
Office Space For Sale
Construction Status :
Under Construction
Total Cost :
29.95 Lac - 59.9 Lac
Sizes:
500 Sq Ft, 600 Sq Ft, 700 Sq Ft, 800 Sq Ft, 900 Sq Ft, 1000 Sq Ft
Project Specifications for Assotech Business Cresterra
Lifts
Internet
CCTV/Intercom
Toilet (Commercial)
Carparking
Wifi Connection
24 Hour Water Supply
Minimum Cost
500000
Loan Tenure (In Months)
250
Interest rate (% P.A.)
10
Your Monthly EMI Is =

23,450
You can buy at=

2,345,000

(Loan)

1,529,000

(Own Fund)
YES, I am interested in
Assotech Business Cresterra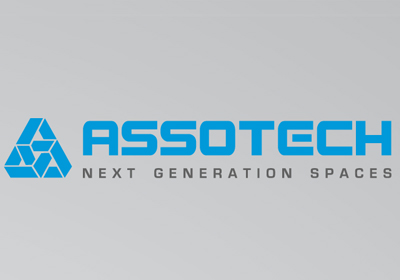 Assotech Group
The seeds of Assotech Limited were planted in the year 1987 by Mr. Sanjeev Srivastva, a distinguished Civil Engineer with a mammoth experience of more than two decades in doing pioneering works, designing and executing various civil construction projects. The group is a conglomerate of companies engaged in real-estate development, offering a whole gamut of activities related development and construction. Assotech Builders has a sizable presence in the northern and eastern parts of the country having completed a number of prestigious projects. The group has close to a 33 Billion Rupees worth of projects under various stages of development and execution. Assotech Developers with a motto to build 'Next Generation Spaces' aims to change the meaning of Real Estate Development in the country by creating tailor made world class Residential, Retail, Corporate, Hospitality & Healthcare projects within the reach of a common man. Some of the renowned projects of this group are Assotech Blith, Assotech Breeze, Assotech Windsor, Assotech The Nest & many more to come up.
| ACCOMMODATION | SIZE | RATES (BSP)/Sq Ft | PRICE (INR) |
| --- | --- | --- | --- |
| Office Space | 500 Sq ft | 5990 | 29.95 Lac |
| Office Space | 600 Sq ft | 5990 | 35.94 Lac |
| Office Space | 700 Sq ft | 5990 | 41.93 Lac |
| Commercial Shop | 800 Sq ft | 5990 | 47.92 Lac |
| Office Space | 900 Sq ft | 5990 | 53.91 Lac |
| Office Space | 1000 Sq ft | 5990 | 59.9 Lac |
Assotech Business Cresterra Noida